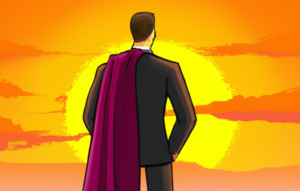 The success of any business comes down to effective management. Insurance brokerages are no different. In order to make sure your brokerage is running optimally, there are several steps you need to take. Here's how to effectively manage your insurance brokerage.
Identify Objectives and Set Goals
The first step to managing your insurance brokerage is to identify your objectives. What do you want to achieve? What is the end goal? Having a clear idea of what you want to accomplish will help you develop a plan for getting there. Setting goals help you measure your progress and stay motivated. Set short-term and long-term goals for your insurance brokerage. Make sure they are realistic and achievable.
Develop Strategies
Once you have identified your objectives, you can start to develop strategies for achieving them. Furthermore, consider what processes and practices will help you reach your goals. In addition, think about the available resources and how you can best utilize them.
Analyze Data
Data analysis is an essential part of effective insurance brokerage management. Gathering data about your customers, products, and sales can help you make informed decisions about how to move forward. Analyzing data can also help you identify areas for improvement and determine where changes need to be made.
Optimize Processes
The next step is to optimize your processes. Consider ways to streamline operations and make them more efficient. For example, automation can be an excellent tool for improving efficiency, and you can also look for ways to reduce costs and maximize profits.
Adopt Technology
Technology can be a great tool for managing your insurance brokerage. Invest in software solutions, like an insurance agency management system, that can help streamline your business processes and improve customer service. Automating specific tasks, policy reminders, and organizing your data, can help you save time and money.
Build Relationships
Relationships are important in the insurance industry. Join professional groups, attend industry events, and use social media groups to build your relationships. Building solid relationships with customers, partners, and other stakeholders can help you grow your business. In addition, focus on developing trust and providing excellent customer service.
Monitor Performance
Finally, make sure you are monitoring the performance of your insurance brokerage. Track your KPIs (key performance indicators) and look for areas of improvement. This will help you make sure your business is running smoothly and efficiently.
Managing an insurance brokerage is no easy task. But if you take the time to develop a plan and put the right strategies in place, you can set your business up for success. Identify your objectives, develop strategies, analyze data, set goals, optimize processes, build relationships, and monitor performance. By following these steps, you can effectively manage your insurance brokerage.