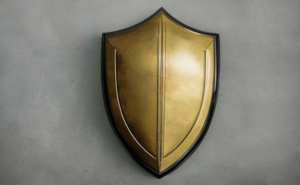 Introduction
Insurance brokers have a lot of data to manage and protect. To stay competitive and protect their Book Of Business, insurance brokers need to use software like CaptaIMS to safeguard their data. This article will discuss features like data encryption, data backup, user permissions, and more to help insurance brokers protect their data.
Data Encryption
Data encryption is the first-way insurance brokers can safeguard their book of business. Encryption scrambles data, making it unreadable to anyone who doesn't have the right key. Insurance software like CaptaIMS can use strong encryption standards to protect data. Furthermore, This can help prevent cyber attacks, data breaches, and other threats.
Data Backup
It's important for insurance brokers also to back up their data. CaptaIMS offers automated backups to provide insurance brokers with an extra layer of protection. In addition, Backups are stored on secure servers and can be used if data loss occurs or to restore older versions of data.
User Permissions
User permissions are another way to protect data.  For example, CaptaIMS allows insurance brokers to set customized user-level permissions.  Applying this functionality, this ensures that only authorized users can access data, preventing unauthorized access.
Data Loss Protection
Data loss protection is another feature of CaptaIMS. This feature can help insurance brokers recover data that may have been lost due to hardware failure, software errors, or accidental deletion.  As a result, CaptaIMS can quickly recover data and minimize downtime.
Audit Trail
Finally, an audit trail is an important security feature of CaptaIMS. This feature tracks changes made to data and records user actions.  Audit trails help insurance brokers detect unauthorized changes and protect data from malicious attacks.
Conclusion
Insurance brokers must protect their Book of Business from data loss, breaches, and other threats. Software like CaptaIMS can help them do this by providing features like data encryption, data backup, user permissions, data loss protection, and audit trails. Brokerages can benefit from using CaptaIMS to safeguard their client's insurance data.